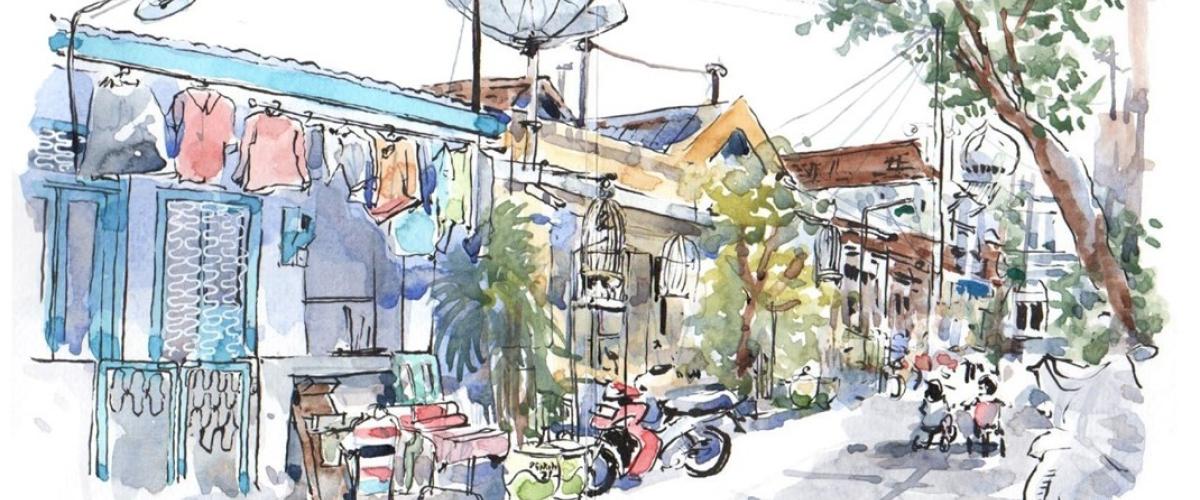 Please find some frequently asked questions regarding ICAS 13 here
We will continue to update our FAQ. If you have a question that is not listed on this FAQ page, please e-mail icas13@iias.nl.
What are the live conference dates?
The conference dates of ICAS 13 are Sunday 28 July to Thursday 1 August 2024.
What is the location of ICAS 13?
ICAS 13 will take place in Surabaya, Indonesia.
Will ICAS 13 be an online conference?
No. We value in-person academic events as they embrace a place-based approach to questions of global relevance.
When is the deadline for submitting an ICAS 13 proposal?
The submission deadline for proposals of Individual Abstracts, Panels, Roundtables, Posters, Films and Documentaries, Book Presentations is 25 October 2023.  
We also welcome you to share other formats, ideas, activities, workshops and exhibitions with us. If you would like to propose a suggestion for any of these formats, please share the details with us. These formats follow the same deadline: 25 October 2023.
My proposal focuses neither on Surabaya nor Indonesia. Can I still submit my proposal?
Yes. We welcome proposals with a broader disciplinary and geographical perspective as well as proposals that connect these perspectives to the Indonesian context. The 'local context' is intended to help forming connections between heterogeneous Asian Studies research and the particular perspective from Surabaya, Indonesia.
Can I present my proposal if I plan to publish a research on the same topic?
Yes. You can present your research at ICAS 13 whether or not you plan to publish an article on the same topic. Some authors present their forthcoming papers at ICAS conventions to gain feedback before publication.
Can I present multiple papers at ICAS 13?
No. Each participant is only allowed to submit/present ONE paper in an organized/institutional panel OR as an individual presentation.
As a presenter, can I take on a non-presenter role in the same and/or another panel?
Yes. In addition to presenting this paper the presenter is allowed to do a Book presentation or take on other (multiple) roles, such as chair, discussant, roundtable participant, etc.
There are more than 5 presenters in my panel. What should I do?
You can create multiple panels with the same topic. These panels will be scheduled back-to-back so all participants can join each other's panel. When submitting your proposals, please use the same panel title followed by its sequence in your panel series or the sub-theme of the particular panel. Using the same panel abstract in all panels of the same topic is acceptable. 
What are the available submission formats?
ICAS 13 proposal formats consist of Individual Paper, Panel, Roundtable, Book Presentation, Poster Presentation, Documentary/Film, New Idea/Format, Activity/Workshop and Exhibition. For more information on all proposal formats (including the number of participants per panel/roundtable), please click here.
What are the 10 themes of ICAS 13?
The 10 themes of ICAS 13 aim to facilitate transdisciplinary conversations and link such conversations with local realities. For more information, please visit our Call for Proposals page or click on each theme below.
My proposal does not seem to fit any of the themes, what should I do?
Our team might be able to assist you with this matter. Please e-mail us at icas13@iias.nl. 
How can I submit my proposal?
To submit a proposal, please use the ICAS 13 Online Submission Platform. Kindly click here to access the platform.  
Where can I find a submission manual for the Submission Portal?
We have published multiple instruction videos for the online platform. To watch the videos, please click here
I was a participant of ICAS 12 in 2021, do I need a new submitter account?
Yes. The ICAS 13 Online Submission System is not connected to the ICAS 12's.
I am a convenor of multiple panels, do I need a separate account for every submission?
No. You can submit multiple proposals using just one user account.
I lost my Access Key, what should I do?
You can reset your Access Key by filling in the form here. A reset link will be sent to your e-mail address.
I have successfully submitted a proposal online, but I haven't received a confirmation e-mail.
Once your proposal has been submitted, you should automatically receive a confirmation e-mail. If not, please first check your spam folder before contacting us about the issue.
When will the selection results become available?
We will notify the submitters about the selection results before 31 January 2024.
When can I apply for the ICAS 13 grant?
The grant application process will start after the review process and qualification requirements will be made available in due course.
What are ICAS 13 registration rates?
Participants of ICAS 13 are expected to fund their own registration fee, travel and accommodation. We are currently finalising the ICAS 13 fee structure. The information will become available soon on the ICAS website. Additionally, the submitters will receive an e-mail with registration details and instructions from us.