Environment, Urbanisation and Development
Environment, Urbanisation and Development
Sustainable Development is the commitment of more than 193 countries for making the world more liveable, green, pollution free and resilient. This needs a shift in the paradigm of development, which is not just economic but aligns with the humane, environmental, cultural and socio-economic aspects. This calls for certain basic changes in the practice of urban development and habitat planning, which are responsible for more than half of carbon/GHG emission.
The book 'Environment, Urbanisation and Development' covers various aspects of sustainable planning and development, housing green buildings, energy, pollution control, climate change, disaster resilience, environmental, infrastructure and transport. Its simple, flowing language and more than 200 visuals give the book a practical orientation. The book aims to motivate the policy planners and all those involved in urban planning, infrastructure services, pollution control, building and housing to respond comprehensively to the challenges of sustainability in built environment.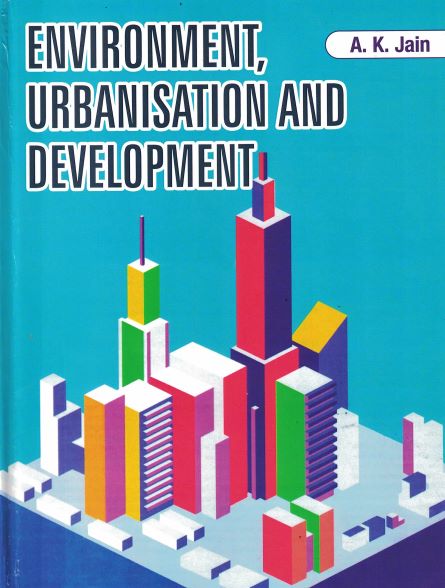 Publisher
Discovery Publishing House Pvt. Ltd.