A Medical History of Hong Kong: 1942–2015
A Medical History of Hong Kong: 1942–2015
To know where we are going, we must also know where we came from.

This book gives an account of Hong Kong's medical and health development from the Second World War to the present day, investigates how medical and health services grew and adapted as Hong Kong's political and the socio-economic landscape—and the world beyond it—changed, and continued changing. The author is a clinician-scientist rather than a social scientist, her writing is therefore based on her first-hand knowledge of the changes in the Hong Kong medical and healthcare scene during the period 1942–2015, and the book has also been enriched by her meticulous research via the archives of available government publications, other literature, and media reports.

This book is a sequel to A Medical History of Hong Kong: 1842–1941.

----------------------------------------

Endorsement

"This book presents an unbiased and scientific analysis of events which prompted the authorities and the public to consider, evaluate, and ultimately implement policies that resulted in the gradual improvement of the healthcare system in Hong Kong."
–Rosie T. T. Young, The University of Hong Kong

"Hong Kong earned a reputation as one of the deadliest places on earth by the end of the nineteenth century, but in the five decades after the Second World War, the British colony rapidly became one of the healthiest cities in Asia. This remarkable transformation in medical and health conditions is explored by Moira Chan-Yeung in this second volume of her medical history of Hong Kong. From cholera and tuberculosis in the 1940s to AIDS and SARS more recently, the major communicable and noncommunicable diseases are surveyed with admirable clarity and directness, even for the general reader, with valuable statistical data supporting her enlightening conclusions. More importantly, Chan-Yeung brings a lifetime of service to medical science in assessing the most pressing medical and health threats facing twenty-first-century Hong Kong, while also suggesting ways of ameliorating the impacts of lifestyle diseases within our aging community."
—Peter Cunich, The University of Hong Kong

-----------------------------------

Author

Moira M. W. Chan-Yeung is Professor Emeritus of Medicine, University of British Columbia and Honorary Professor of Medicine, University of Hong Kong.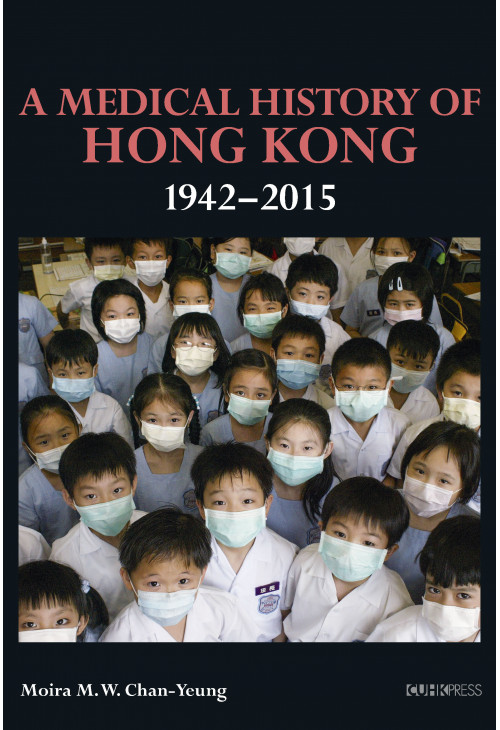 Publisher
The Chinese University of Hong Kong Press