A History of Cultic Images in China: The Domestic Statuary of Hunan
A History of Cultic Images in China: The Domestic Statuary of Hunan
In what period did objects of worship appear in China? Could there be a possible convergence between written testimonies and archaeological remains? How was the production of icons understood, especially in light of its eventual condemnation in iconoclastic discourse? This history of cultic images designed for religious worship in China remains to be written.

The statue collections over the course of 16th to 20th centuries in central Hunan of southern China will give us insight into the local artistic tradition of statue-making, and the dynamics of multifarious religious practices consisting of a hybrid of Buddhism, Daoism, Confucian, Shamanism, and so forth. The documents contained inside these effigies, as well as the inscriptions found on the statues themselves, provide first-hand information that has not been filtered down through theological or philosophical discourses. Moreover, this art of domestic statuary—which is found far from palaces, large temples, monasteries, and painted or sculpted grottoes—is, indeed, still alive.
----------------------------------------

Endorsement

"In the past twenty years, work on the local culture of central Hunan has been one of the most exciting sources for rethinking the nature and variety of Chinese local society. At the heart of this society is a kind of statuary found nowhere else in China—sculpted images of local people, primarily religious specialists of a wide range, but also parents and ancestors who, according to Confucian orthodoxy, should be represented by tablets, not statues. While the consecration ceremonies of these statues include rites that are common to all China, they are embedded in unique local ritual traditions. The statues themselves are placed not in temples or ancestor halls but on domestic altars.
Alain Arrault's book, based on two decades of international collaborative research, focuses on some four thousand of these statues, all of which have been meticulously studied on the basis of consecration certificates inserted in the statues, the earliest of which date to the sixteenth century. This comprehensive investigation of central Hunan religious and social practices is the first devoted entirely to the unique statuary and represents a major contribution to our understanding of local Chinese society. "
—John Lagerwey, Research Professor of Chinese Studies, The Chinese University of Hong Kong

"A History of Cultic Images in China is a significant contribution to the study of religion and local society in China. Alain Arrault has catalogued and studied thousands of small wooden statues that had originally been installed on domestic altars throughout central Hunan province. Particularly noteworthy are the consecration certificates, materia medica, and other objects that are inserted inside of the statues when they are ritually consecrated. Arrault's excellent book demonstrates the value of studying the materials found inside the statues in the context of the external social world. e research is also based on fieldwork, so that the statues and their contents can be situated within the social and cultural context of the region in Hunan where they originated.

Scholars of Chinese religions are often frustrated by the fact that their sources primarily deal with elites, but by attending to the internal and external aspects of these statues, Arrault reveals a wide variety of little-known deities and religious specialists and provides a rare glimpse into the intimate space of a family's domestic life and religious practices. is new vantage point helps to ll out our picture of the Chinese religious landscape and challenges many scholarly assumptions about the nature of Chinese religions—and the ways they have been conceptualized and categorized—from the sixteenth century to the present day."
—James Robson, Professor of East Asian Languages and Civilizations, Harvard University
------------------------------

Author and Translator

Alain Arrault is Professor and Director of Studies at the French School of Asian Studies (École française d'Extrême-Orient) in Paris, and an affiliate of the Research Center on Modern and Contemporary China, School of Advanced Studies in the Social Sciences (Centre des études sur la Chine moderne et contemporaine, École des hautes études en sciences sociales).

Lina Verchery is a doctoral candidate at Harvard University who studies contemporary Chinese Buddhist monasticism in China and the Chinese diaspora. She is also an independent, award-winning documentary filmmaker.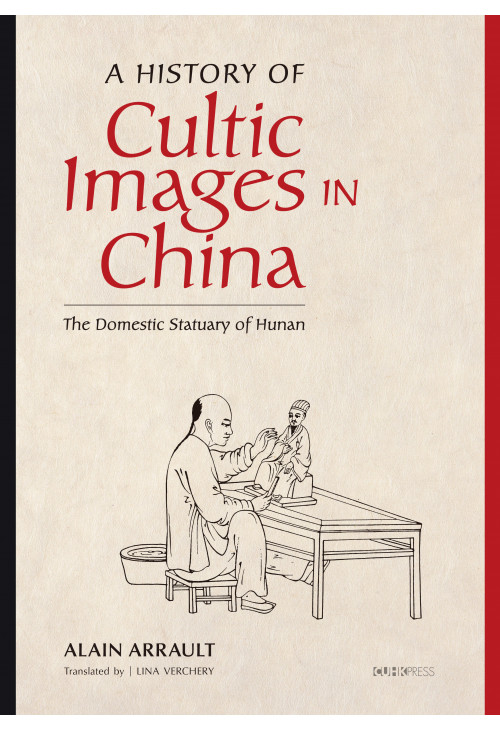 Publisher
The Chinese University of Hong Kong Press