American Colonisation and the City Beautiful
American Colonisation and the City Beautiful
American Colonisation and the City Beautiful explores the history of city planning and the evolution of the built environment in the Philippines between 1916 and 1935. In so doing, it highlights the activities of the Bureau of Public Works' Division of Architecture as part of Philippine national development and decolonisation.

Morley provides new archival materials which deliver significant insight into the dynamics associated with both governance and city planning during the American colonial era in the Philippines, with links between prominent American university educators and Filipino architecture students. The book discusses the two cities of Tayabas and Iloilo which highlight the significant role in the urban design of places beyond the typical historiographical focus of Manila and Baguio. These examples will aid in further understanding the appearance and meaning of Philippine cities during an important era in the nation's history.

Including numerous black and white images, this book is essential for academics, researchers and students of city and urban planning, the history and development of Southeast Asia and those interested in colonial relations.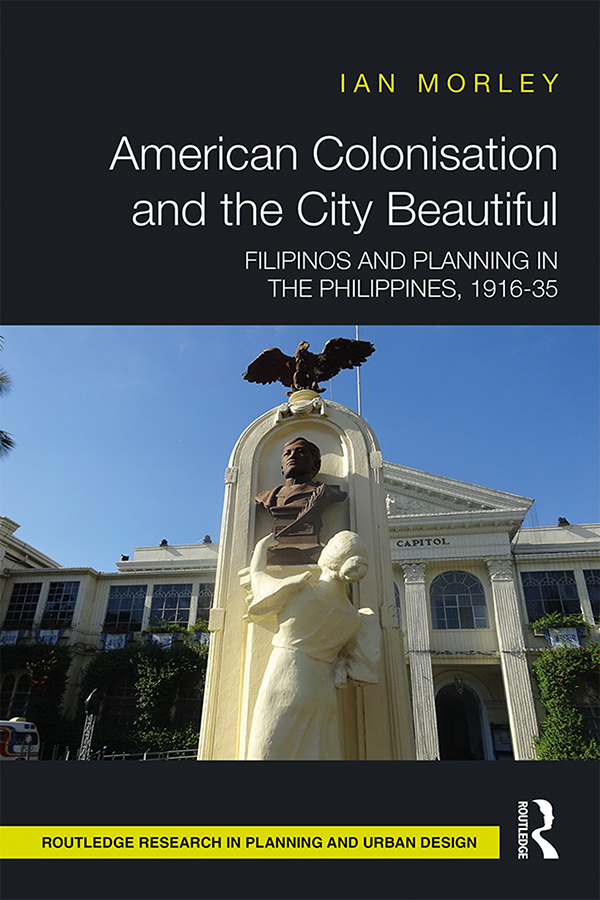 Theme
International Relations and Politics
Region
Global Asia (Asia and other parts of the World)