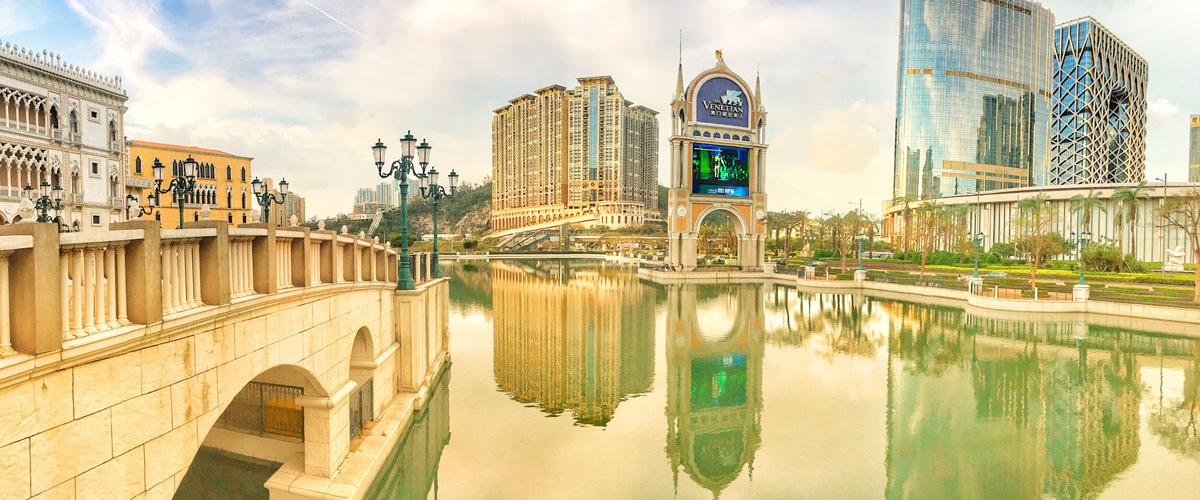 ICAS 8, Macao
24–27 June 2013
The rich cultural heritage and the strong historical legacies connecting East and West made Macao an ideal place to host ICAS 8. Who would have ever dreamed that ICAS would take place at The Venetian Macao, the fourth biggest structure in the world, primarily a casino, shopping mall and hotel.
ICAS 8 was organised by the University of Macau and the Macau Foundation. The 1,200 participants representing 600 institutes of higher learning gathered in more than 350 panels. Within these panels, new ideas and research findings were discussed, not only among researchers who study Asia, but also among scholars who live in Asia. Holding the convention in Macao reminded us yet again of the importance of holding ICAS in Asia. The conceptual lexicons and theoretical tools used in social sciences and humanities have derived almost exclusively from the West. Although these theories and methods have been applied throughout the world with considerable success, their limitations are increasingly apparent, especially in Asia, with its long traditions of organising social relations, its own norms about power and order, and its legacies of implementing rule. With Asian countries emerging to become prominent players, there comes a point when we recognise that the region has something to offer in the development of (social) knowledge. ICAS offers a platform to facilitate this process. The city of Macao played a central role in discussions on urbanism and heritage. The panels and roundtables on these subjects were attended not only by academicians, but also by government officials, museum curators, NGO activists, journalists, business leaders, and members of the general public. It was a rare opportunity during which scholars and practitioners across different continents and regions gathered together to explore local and global problems.
The hosting of ICAS 8 is testimony to our commitment of achieving excellence in higher learning – Wei Zhao, Rector University of Macau
ICAS 8 had several firsts. It witnessed the first meeting of the ICAS International Council, now a well-established advisory body composed of academicians, representatives from civil society and previous ICAS organisers from Asia, Africa, Australia, Europe, Latin America and North America. From its inception ICAS benefitted from their inputs and it has certainly widened the global reach of ICAS. During its first meeting Lloyd Amoah, Secretary of the newly founded Association of Asian Studies in Africa, presented the plan for what would in turn become the conference 'Africa-Asia: A New Axis of Knowledge', which took place in Accra (Ghana) in September 2015 with the support of the ICAS Secretariat and the University of Ghana. The second edition of the 'Africa-Asia conference' took place in September 2018 in Dar es Salaam with the University of Dar es Salaam acting as a host (find a small selection of presentations from this 2018 conference presented in this current Newsletter issue). Nearly 400 researchers, craftsmen and artists gathered in nearly 100 panels. Its next edition will be announced in the near future.
Another first was the reporting on the conference in cooperation with the Macau Daily Times. Every day Sonja Zweegers, Editor of The Newsletter, cooperated with local journalists to produce a daily supplement reporting on what was taking place, and coming up, at ICAS 8 (https://issuu.com/iias/docs/icas8-newsletter).