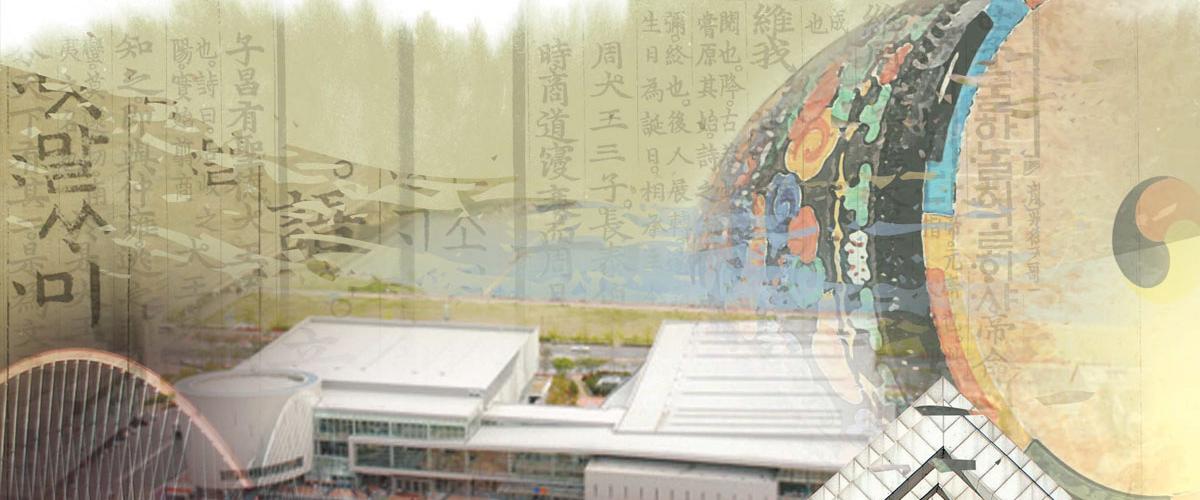 ICAS 6, Daejeon
6–9 August 2009
When the ICAS Secretariat visited Daejon in 2007, we first met with former Prime Minister Hung Gu Lee in Seoul. He graciously offered to be the Honorary General Chair of ICAS 6, a move that proved to be extremely instrumental in bringing ICAS 6 about. Sang Jik Rhee, local host at Chungnam National University, was the main organiser; he ingeniously put together no less than eight sub-committees to streamline the process.
They decided on a general theme 'Think Asia', with a wink to an everyday supplement in the Korean Times entitled 'Think English'. The ICAS Secretariat visited the Daejeon Convention Center, which was still under construction at that time. It stands on the former site of the 1993 World Exhibition, and one can still observe some highly peculiar constructions that survived, in what is now called Expo Park.
Although the financial crisis erupting in 2008 had an impact on the organisation, sponsoring and attendance of ICAS 6, there were still nearly one thousand participants. They had to 'endure' three keynote speeches by an American, European and Korean representative. The latter was the famous and popular Korean philosopher Young-Oak Kim who was riding the waves of Asian values: "The Eurocentric historical view of the world can no longer hold itself as a model of universally valid values". His speech was delivered in Korean and simultaneously translated into English; it lasted nearly two hours! Befittingly, yet surprising us all, he concluded his talk by singing David Bowie's Changes.
We have so far been too neglectful of the value of Asian identity. Time has come to re-evaluate the entire inheritance of all of humanity within the context of the Asian Continent Civilisation as whole – Young-Oak Kim, keynote speaker at ICAS 6
All participants received two free copies of the brand new ICAS Publication Series. No less than eight volumes were concurrently launched during an event where more than fifty editors and authors were present. The books were based on contributions to ICAS 4 and 5. From five hundred submitted papers roughly one hundred were selected by the General Editor of the series. These were arranged along thematic lines and given a working title. A senior and junior editor were asked to supervise the process of collegial review. This meant that everybody had to read the contributions by all the other authors. It resulted in a very rigorous reviewing process, experienced by all contributors as an innovative and rewarding way to review books.
The ICAS 6 supplement to the IIAS Newsletter, 'Choice in Academic Publishing', opens with the following words by Marie Lenstrup: "All academics, by the nature of modern academe, must be both authors and readers. To the familiar invocation to 'publish or perish' we could add another to 'read or rot' or as publishers might be tempted to put it, to 'buy or be damned'."