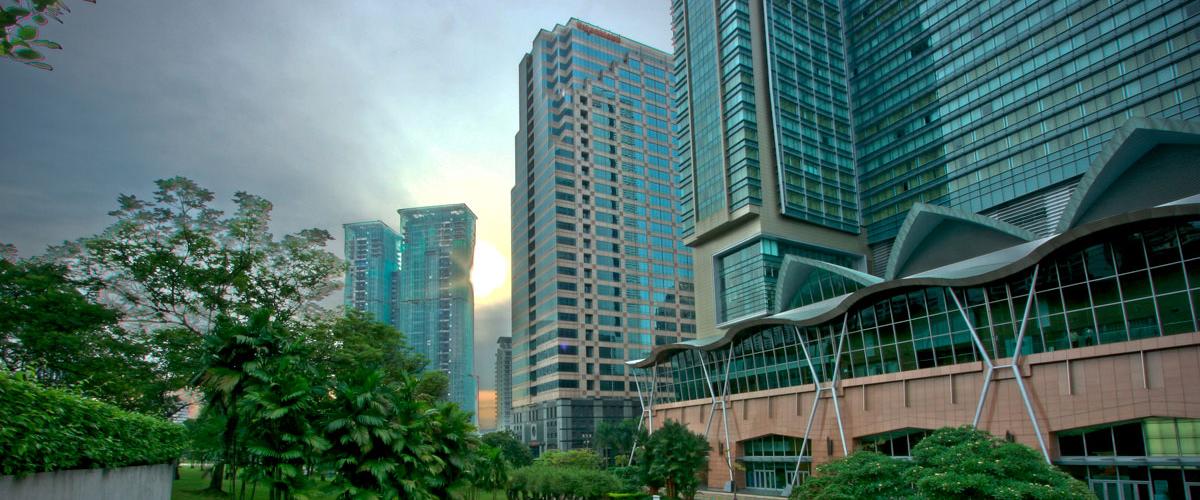 ICAS 5, Kuala Lumpur
2–5 August 2007
The Institute of Occidental Studies (IKON) and the Institute of The Malay World and Civilization (ATMA) of the Universiti Kebangsaan Malaysia (UKM) teamed up to organise ICAS 5, for which the theme 'Sharing a Future in Asia' was selected. The Minister of Higher Education of Malaysia wrote in his welcome word: "The hosting of ICAS 5 is very timely, held at a defining moment when we are embarking on a new path and transforming the country's higher education system to make Malaysia the regional centre for educational excellence". ICAS 5 coincided with the celebration of 50 years of independence, which furthermore connected to the Visit Malaysia Year 2007. In cooperation with the city of Kuala Lumpur a circular bus line connecting places of cultural interest was launched, and still operates till this very day.
ICAS 5 took place in the Kuala Lumpur Convention Centre (KLCC). The nearly forty exhibitors at the ICAS Book Fair had no reason to complain both in terms of visitor numbers and spectacular vantage point, as the centrally located exhibition hall had a clear view of the famous Petronas Twin Towers. The Book Fair had already been a fixed feature of ICAS since the beginning, but in Kuala Lumpur it matured.
The organiser of ICAS 5, Shamsul Amri Baharuddin summed it up perfectly: "ICAS 5 is the place where researchers of all categories, from various fields, coming from all over the world, but all interested in Asia, convene, interact and build networks to share their research findings and personal experience". This was clear impetus for the ICAS Secretariat to keep ICAS travelling through Asia, each time drawing special attention to the local dynamics of the country and region in which the convention was held.
ICAS is the Olympics of Asian studies – Shamsul Amri Baharuddin, organiser ICAS 5
In Kuala Lumpur it was the first time that the number of grouped panels (individual abstracts that are thematically grouped by the organisers, on a trans-regional and trans-disciplinary basis) was double the number of organised panels and roundtables. This combining of organised and grouped panels resulted not only in an ideal mix of top down and bottom up contributions, but it also yielded an amalgamation of many different paradigmatic approaches, which give ICAS its signature vibe.
The second ICAS supplement to the IIAS Newsletter, 'Academic Publishing Today' addressed the challenges and pitfalls of getting a book published. For the first time e-books were highlighted and a new IIAS initiative 'New Books Asia' was launched: an online platform to browse the newest Asian studies titles and read/contribute the latest book reviews (https://newbooks.asia).