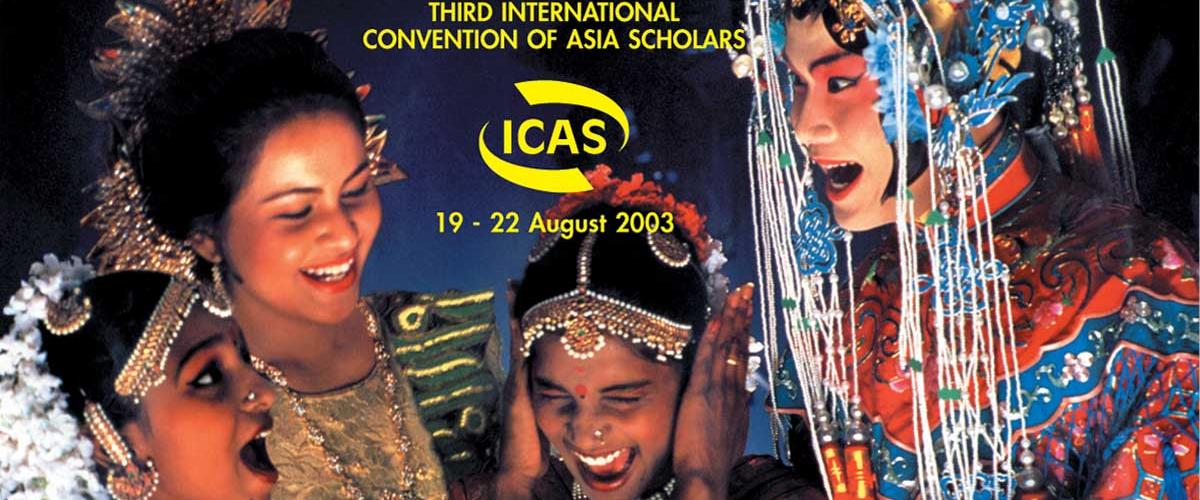 ICAS 3, Singapore
19–22 August 2003
The organiser of ICAS 3, Alan Chan of the National University of Singapore, reminded us of another aspect of globalisation. "The planning of the Convention took an uncertain turn when SARS (Severe Acute Respiratory Syndrome) brought international travel almost to a complete standstill". ICAS 3 at the Raffles City Convention Centre was the first big meeting allowed to take place in Singapore once SARS had abated. Attendance was fortunately barely affected. With more than a thousand participants, gathering in more than 250 panels, ICAS 3 not only showcased the vitality of Asian studies in Asia itself, but also proved that the intuitive decision to move ICAS to Asia was completely justifiable.
ICAS 3 Singapore brought ICAS to Asia for the first time. With a significant presence of scholars from Asia, ICAS 3 hopefully helped in a small way to break down a few silos and build new bridges for Asia research – Allan Chan, organiser ICAS 3
It enabled a direct connection to the Asian environment not only in the convention centre itself, but also to explore the many attractions multicultural Singapore has to offer. Alan Chan noted: "ICAS serves an important function in promoting Asia research and in providing a forum for scholarly exchange and collaboration. We are indeed pleased that we are able to bring ICAS to Asia for the first time". It would not be the last time, as the next three editions also all took place in Asia.
Being there offers an ideal breeding ground to refine long-standing theories and to develop new, more Asia-informed ones. In particular, the time-space compression experienced in Asian countries in their radical reforms in the past decades offer a unique opportunity to study some of the most important present-day issues. These include questions of institutional change, social transformation, market reform, ethnic conflict, environmental hazard, national security, urbanisation, migration, political control and resistance, social marginalisation, inequality, to name but a few. All these questions were clearly present in the first book of abstracts, which the participants found in their neatly designed ICAS 3 conference bag along with the programme book.