Shortlist and Winner IBP 2019 French Language Edition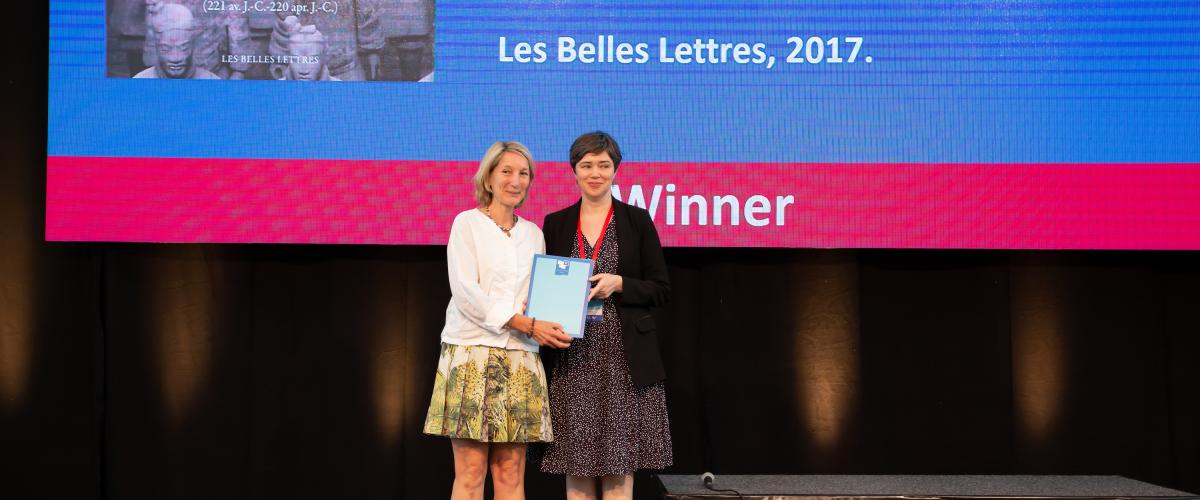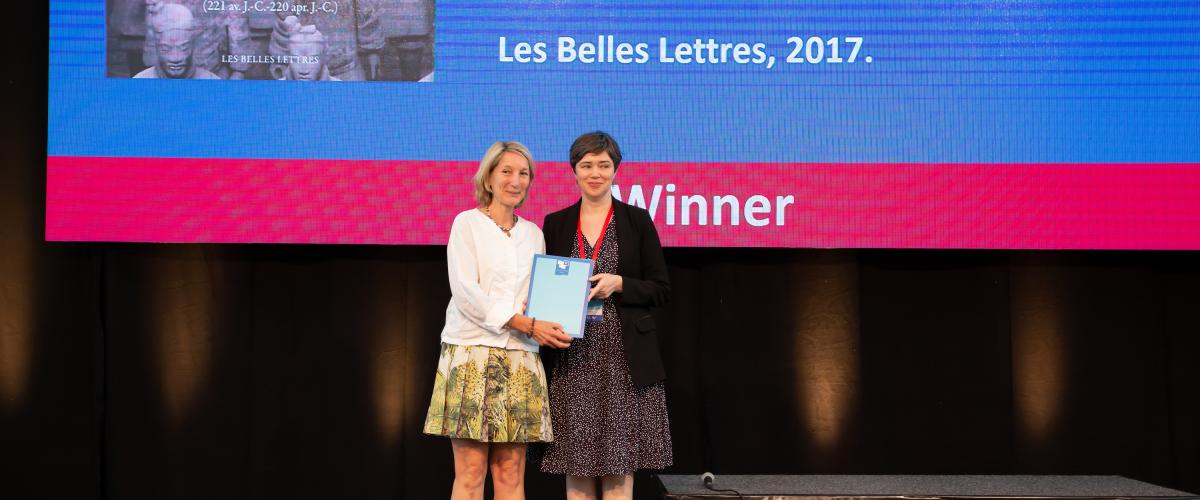 Shortlist and Winner IBP 2019 French Language Edition
Total number of books submitted: 36
Organiser and sponsor of the IBP 2019 French Language Edition: GIS Asie (French Academic Network on Asian Studies)
Secretary: Aurélie Varrel
Acting Secretary: Gosia Chwirot
Reading Committee – Humanities: Vincent Goossaert and Michael Lucken
Reading Committee – Social Sciences: David Picherit and Vatthana Pholsena
Winner of IBP 2019 French Language Edition
Michèle Pirazzoli-t'Sersteven & Marianne Bujard, Les dynasties Qin et Han: Histoire générale de la Chine (221 av. J.-C.-220 apr. J.-C) [The Qin and Han Dynasties: General History of China (221 BC-220 AD)]. Les Belles Lettres, 2017.
The second volume of this series in one way takes a classical approach, as it presents a general history of China's civilization, organized along dynastic divisions, but it is conducted in an original and very effective manner, as it combines a chronological approach and a cultural history, that makes space for private life and individuals. The two authors have combined their fields of research (art and archaeology, religious history) to create a synthesis that is a tour de force. It is particularly remarkable because of the new sources offered by archaeological discoveries. This production is extremely valuable for both students and advanced scholars. The rich iconography contributes magnificently to turning this book into a major reference work.
Honorary Mention
Michaël Bruckert, La chair, les hommes et les dieux [Flesh, Men and Gods]. CNRS Editions,  2018.
This brilliant book engages with a crucial but neglected topic in India: meat. From the production to the consumption, the author follows how the practices and the ideas are combined to transform flesh into meat. Building on multi-sited fieldwork in a South Indian state, the book explores the anthropological, economic and geographical dimensions of meat through subtle and meticulous case-study. Crucially his exploration of the representations, the status and the practices of meat, engages with specific sociocultural environments without reducing the issue of meat to its cultural and local issues. To the contrary, the book provides questions that are of concern at the global level.
Paul Sorrentino, A l'épreuve de la possession. Chronique d'une innovation rituelle dans le Vietnam contemporain [The trial of possession? Chronicle of a ritual innovation in contemporary Vietnam].Société d'ethnologie, 2018.
This is a beautiful production; a clearly and vividly written ethnography. It presents a 'scientific' and nationalist movement of possession that aims at finding (reconnecting with?) the victims of the Vietnam War. It is firmly based in the field of religious anthropology, with a strong comparative dimension, and simultaneously conducts an analysis of recent socio-political transformations, including forms of secularization. This work contributes to understanding how Vietnam's tragic contemporary history conditions the relationship of the society with death and deceased souls, and provides valuable insights into the development of possession practices in other rapidly modernizing societies.
Shortlist IBP 2019 French Language Edition
Anne Kerlan, Lin Zhao. Combattante de la liberté [Lian Zhao, Freedom Fighter]. Fayard, 2018.
This book goes beyond the mysticism and romanticism that surround the figure of Lin Zhao to show the singular and ambivalent trajectory of this young intellectual, based on many sources in Chinese language, including unpublished testimonies and her poems. It is partly through her own 'voice' that we follow her history. The trajectory of Lin Zhao and her fellow students during the democratic movement, followed by the Great Leap Forward is one of the best chapters of the book. Kerlan shows us the fervour then the disillusionment and decline of this brilliant woman dedicated to democracy and socialism. Kerlan paints a complex and remarkable portrait of a Chinese intellectual, and beyond that, a story from within of a regime eating up its own executives.
Fabrizio Speziale, Culture persane et médecine ayurvédique en Asie du Sud [Persian Culture and ayurvedic medicine in South Asia]. Brill, 2018.
The book is a major contribution to the history of textual and intellectual relations between Persian medical culture and Hindu Ayurvedic medicine. The book stands out not only for the originality of sources but also for its dynamic, symmetrical and off-centred approach to texts and translation movements. The author explores the treatises produced in Persian on Ayurvedic medicine from the 14th to the 19th centuries through the dynamics of relations produced by these translation processes between Muslim and Hindu doctors. The ways translations are adjusted to social contexts and the commitment of Hindu doctors in learning Persian provide rare insights on the circulation of knowledge in Asia.
Nicolas Tajan, Génération 'hikikomori' [Hikikomori Generation]. L'Harmattan, 2017.
'Hikikomori' (voluntary recluse) is a phenomenon that has recently gained momentum in Japanese society to the point that the word has spread abroad. The first interest of this book is to provide a solid basis in French on this subject, that is of interest not only for psychologists and specialists in the educational sciences, but also for journalists and the general public. This book is not only based on factual analyses, it is an essay at the crossroads of cultural history, anthropology and clinical psychopathology. It shows to what extent the category of hikikomori is a construction intimately linked to the attempts to analyse and remedy the pathologies concerned. It is a lively account that includes many testimonies.
Nguyễn Thị Hải, La marche de Cao Bằng. La Cour et les gardiens de frontière, des origines aux conséquences de la réforme de Minh Mạng [The Cao Bang margin. The Court and the border guards, from origins until the outcomes of the Minh Mang reforms]. Presses de l'Inalco, 2019.
This monograph is a very meticulous study of the relationship between local leaders and imperial power in Cao Bang province on the Sino-Vietnamese border. Based on a critical and meticulous analysis of the Court annals and local archives, supplemented by field investigations, Nguyễn Thị Hải reveals to us in a masterly way a story 'seen from below' where the central authority had to negotiate with local authorities from the 11th century onwards. Such historical depth has been rarely achieved. This book is a remarkable contribution to the multi-ethnic history of border areas, to the knowledge of the Vietnamese state formation, and on local elites facing the central power.